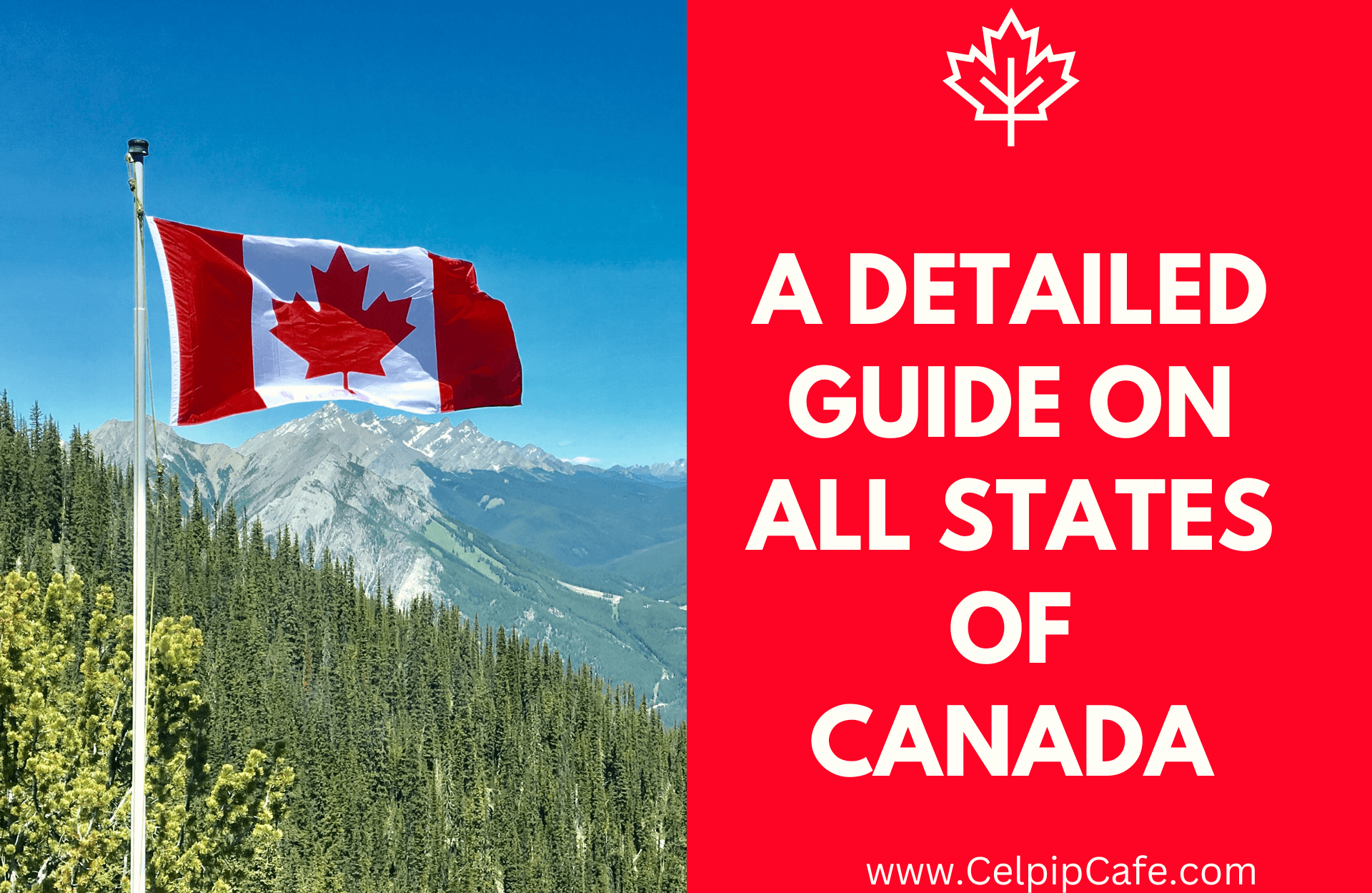 A Detailed Guide on All States of Canada
Welcome to our comprehensive guide on All States of Canada. In this article, we will provide you with detailed information about Canadian provinces and territories. Whether you are a tourist planning to visit Canada or a business owner looking to expand your operations, this guide will give you valuable insights into the unique characteristics and attractions of each state.
Canada is a vast and diverse country with thirteen provinces and territories, collectively known as the Canadian Provinces and Territories. Each of these regions, encompassing all states of Canada, offers its own unique attractions and cultural experiences.
In the picturesque coastal landscapes of Newfoundland and Labrador, there is something for everyone to explore and discover. The Canadian provinces and territories provide a wealth of opportunities for memorable experiences. We aim to provide you with the most up-to-date and relevant information to help you make informed decisions and maximize your experience in Canada.
So, let's dive into the diverse and fascinating world of Canada's provinces and territories. There are total 13 Canadian provinces and territories. These are: - Alberta - British Columbia - Manitoba - New Brunswick - Newfoundland and Labrador - Northwest Territories - Nova Scotia - Nunavut - Ontario - Prince Edward Island - Quebec - Saskatchewan - Yukon
Alberta: Located in western Canada, Alberta is known for its stunning natural landscapes, including the Rocky Mountains and the Badlands. It is home to several national parks, such as Banff and Jasper, which offer breathtaking views and outdoor recreational opportunities. Alberta's economy is driven by industries such as oil and gas, agriculture, and tourism. The province also hosts the Calgary Stampede, a world-famous rodeo and exhibition that attracts visitors from around the globe.
British Columbia: British Columbia is a diverse province on Canada's west coast, renowned for its stunning Pacific coastline, temperate rainforests, and majestic mountains. The city of Vancouver, located in British Columbia, is a vibrant cosmopolitan hub with a thriving arts scene, multiculturalism, and a strong economy. The province offers a wide range of outdoor activities, including skiing, hiking, and whale watching. It is also known for its thriving film industry.
Manitoba: Located in the heart of Canada, Manitoba is characterized by its vast prairies, forests, and numerous lakes. The province is known for its rich cultural heritage, with a significant Indigenous population and a history deeply rooted in the fur trade. Manitoba's capital city, Winnipeg, is a multicultural city with a vibrant arts and music scene. The province offers unique wildlife experiences, including polar bear viewing in Churchill and beluga whale watching in Hudson Bay.
New Brunswick: New Brunswick is one of Canada's Atlantic provinces, situated on the east coast. It boasts picturesque coastlines, charming fishing villages, and a rich maritime heritage. The Bay of Fundy, located in New Brunswick, is famous for having the highest tides in the world and offers opportunities for whale watching and exploring remarkable rock formations. The province also showcases its Acadian culture through festivals, music, and delicious seafood cuisine.
Newfoundland and Labrador: Newfoundland and Labrador are located on the eastern edge of North America. This province is renowned for its rugged coastline, breathtaking fjords, and vibrant culture. The capital city, St. John's, is the easternmost city in North America and is known for its colorful row houses and lively pubs. Newfoundland and Labrador offer unique experiences such as iceberg and whale watching, hiking in Gros Morne National Park, and exploring ancient Viking settlements.
Northwest Territories: The Northwest Territories, often referred to as the NWT, is a vast northern territory with stunning landscapes, pristine lakes, and the iconic Nahanni National Park Reserve. It is home to a rich Indigenous culture and provides opportunities for wilderness adventures, including dog sledding, fishing, and aurora borealis (northern lights) viewing. The capital city, Yellowknife, is a vibrant and welcoming community with a thriving arts and music scene.
Nova Scotia: Nova Scotia, meaning "New Scotland," is a beautiful province located on Canada's Atlantic coast. It is known for its charming coastal villages, historic landmarks, and world-renowned seafood. The province offers diverse attractions, including the stunning Cabot Trail, the historic Fortress of Louisbourg, and the picturesque Peggy's Cove.
Halifax, the capital city, combines a rich maritime history with a lively cultural scene and is home to numerous festivals throughout the year.
Nunavut: Nunavut is the largest and newest territory in Canada, located in the far north. It is predominantly inhabited by Indigenous peoples, and the Inuit culture plays a central role in daily life. Nunavut is renowned for its pristine Arctic wilderness, including vast tundra landscapes, glaciers, and wildlife such as polar bears and narwhals.
The territory offers unique opportunities for adventure, including Arctic cruises, dogsledding, and immersing oneself in Indigenous traditions and artwork.
Ontario: Ontario is Canada's most populous province and is known for its cosmopolitan cities, diverse cultures, and iconic landmarks. The province is home to Canada's largest city, Toronto, which offers world-class dining, shopping, and entertainment. Ontario also boasts natural wonders such as Niagara Falls, breathtaking provincial parks, and the stunning Muskoka region known for its picturesque lakes and cottages. The province is a hub for business, technology, and innovation.
Prince Edward Island: Prince Edward Island (PEI) is Canada's smallest province and is situated on the east coast. It is famous for its stunning red-sand beaches, rolling farmland, and Anne of Green Gables, a literary classic. PEI offers a tranquil and charming atmosphere, with picturesque lighthouses, delicious seafood, and vibrant festivals celebrating the island's cultural heritage. The capital city, Charlottetown, is known for its historic charm and is a hub for arts and theater.
Quebec: Quebec is the largest province in Canada, with a predominantly French-speaking population and a rich cultural heritage. The province showcases a blend of European charm and North American vibrancy. The city of Montreal, known for its vibrant arts and music scene, is a cultural hub with stunning architecture, lively festivals, and a world-renowned culinary scene. Quebec City, the capital, offers a glimpse into the province's history with its charming old town and impressive fortifications.
Saskatchewan: Saskatchewan is a prairie province located in central Canada, known for its vast open spaces, rolling wheat fields, and abundant wildlife. The province offers a range of outdoor activities, including fishing, hunting, and exploring its numerous provincial parks. Saskatchewan is also home to the Royal Saskatchewan Museum, which showcases the natural and cultural heritage of the region. The capital city, Regina, and the largest city, Saskatoon, provide urban amenities while maintaining a close connection to nature.
Yukon: The Yukon is a territory in northwest Canada known for its pristine wilderness and rich gold rush history. It offers breathtaking landscapes, including the stunning Kluane National Park and Reserve, home to the highest peak in Canada, Mount Logan. The territory is a paradise for outdoor enthusiasts, offering opportunities for hiking, canoeing, and wildlife spotting.
Whitehorse, the capital city, combines rustic charm with modern amenities and serves as a gateway to the wonders of the Yukon. Canadian provinces and territories offer a wealth of diversity and unique experiences. From the majestic Rocky Mountains in Alberta to the charming coastal villages of Nova Scotia, each state has its own distinct characteristics and attractions.
Whether you are seeking outdoor adventures, cultural immersion, or vibrant city life, Canada has something to offer for everyone. We hope this comprehensive guide has provided you with valuable insights into each Canadian state and will assist you in planning your next adventure or business endeavor in Canada.